Terry Rich
President and Chief Executive Officer
Terry Rich is President and Chief Executive Officer for the Company. Terry has a proven track record of leading global businesses, driving sales execution and building commercial organizations to drive growth. Prior to joining the Company, he led the turnaround of Alphatec Spine from December 2016 through December 2018. As a director and CEO, he strengthened the organization's competencies, redirected the portfolio with 12 new products and laid the foundation for focused innovation and growth. Prior to Alphatec Spine, Terry was President of Upper Extremities at Wright Medical Group, N.V. Terry has held sales leadership positions at Tornier, NuVasive and DePuy Spine earlier in his career.
Marc Mackey
Executive Vice President, Digital Surgery
Marc Mackey is Executive Vice President of Digital Surgery for the Company. He leads the company's efforts to deliver on the promise of digital surgery. Marc has more than 25 years of orthopedic and surgical-enabling technology experience across the spectrum of business functions, including product development and strategic marketing, business development, corporate strategy, technology innovation, and post-acquisition portfolio integration. He spent more than 20 years at Brainlab, leading the orthopedic division prior to its acquisition by Smith+Nephew in 2019. When that acquisition closed, Marc led the integration and assumed leadership of the digital surgery and robotics division. He began his career as a life sciences research engineer in the space shuttle program and started his medical device career in sales of neurosurgical robotics. Marc holds a Bachelor's degree in Aeronautical and Astronautical Engineering from Purdue University and a Master's in Bioengineering from the University of California, San Diego.
Scott Durall
Chief Commercial Officer
Scott Durall joined the company in June 2020 as Chief Commercial Officer, bringing 30 years of experience as a medical device sales and commercial leader. In his role he is responsible for U.S. sales, corporate accounts and commercial operations. Prior to joining Surgalign, Scott served as Executive Vice President of Sales with Earlens Corp. Previously, he spent 10 years at NuVasive, Inc. serving in numerous commercial leadership roles including EVP of Strategic Sales & Operations, VP of Commercial Strategy and Area VP of Sales. Scott began his medical device sales career at U.S. Surgical Corporation and served as Area Sales Director, before spending the next 10 years with Boston Scientific Corp. in roles including Director of Corporate Sales & National Accounts. Scott received a Bachelor of Business Administration in Marketing from the University of Kentucky.
Enrico Sangiorgio
Executive Vice President, International
Enrico Sangiorgio was named Vice President and General Manager, International in June 2017. Enrico brings 20-plus years of diverse commercial and leadership experience building effective teams and driving international expansion. His expertise includes experience in sales, marketing, business development, general management, and mergers and acquisitions in multiple geographies covering medical devices, pharma, biotech, consumer health and digital health solutions. Prior to joining the Company, Enrico led new business development for women's health and urology in the Europe, Middle East and Africa (EMEA) region at BARD Medical, in continuation of his work as head of distributor markets EMEA at American Medical Systems (AMS)/Boston Scientific. Prior to AMS, he was Vice President of Business Development at Evofem BioSciences covering international markets. Earlier in his carrier, he was Vice President of Global Sales and Marketing at WCG, European brand leader at Astellas Pharma and marketing lead at Merck and Co. Enrico earned a Master of Science in development economics from the SOAS University of London and a Bachelor of Science in business administration from the LUISS Business School in Rome.
Suzanne Zoumaras
Chief People Officer
Suzanne Zoumaras is Chief People Officer for the Company. She has more than 20 years of experience leading people and driving organizational value by aligning business strategy, culture, and people practices. Most recently, Suzanne served as Principal and Co-founder of Human Capital Resource Partners, providing deep domain and management expertise to companies experiencing high growth or significant change. Prior to that, she was Executive Vice President & Chief People and Places Officer for Arena Pharmaceuticals. Previously, she held executive leadership roles with multiple public and private companies, including Teradata, Atmel, Entropic Communications, and Biosite (now part of Abbvie). Suzanne began her career working for a private investment banking/venture capital firm. She received her Bachelor of Science in Business Administration (emphasis Finance) from San Diego State University and her Certificate in Human Resources Management from the University of California, San Diego.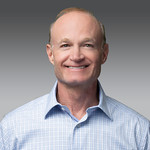 David Lyle
Chief Financial Officer
David Lyle joined the company in March 2022 as Chief Financial officer with fourteen years of public company CFO experience and more than 25 years of experience in technology markets. David has an established track record in successfully scaling high growth technology companies, having served in leadership roles in both public and private organizations. Prior to joining Surgalign, he was the CFO of Airgain, a publicly traded wireless communications systems company. Prior to joining Airgain, David was the CFO of Sunniva, Inc., and before Sunniva, he was CFO at Maxwell Technologies, Inc. for four years, which was acquired by Tesla in 2019. He also served as the CFO of Entropic Communications, Inc., which was acquired in 2015 by MaxLinear. Prior to Entropic, David served as the CFO of RF Magic, acquired by Entropic in 2007, Zyray Wireless, acquired by Broadcom in 2004, and Mobilian, acquired by Intel in 2003. He also has prior work experience in the commercial banking industry.

David holds a Bachelor of Science in Business Administration from University of Southern California, a Master of International Management from the Thunderbird School of Global Management, and a Master of Business Administration from Arizona State University.
Bryan Cornwall
Executive Vice President, Research and Clinical Affairs
G. Bryan Cornwall, PhD, MBA, PEng joined the Company in June 2020 as Executive Vice President, Research and Clinical Affairs. Bryan brings his 25 years of clinical operations and research experience in the medical device industry from the University of San Diego's Shiley-Marcos School of Engineering, where he was an Associate Professor of Mechanical Engineering. His experience driving innovation through scientific competence within the spine industry, combined with his strong surgeon relationships, will aid the continued development of Surgalign's global spine portfolio with a focus on clinical differentiation. He is well-published with more than 24 peer-reviewed publications, 24 U.S. patents and eight book chapters. Bryan previously held leadership roles in his 12-plus-year tenure at NuVasive, including President SOLAS & NSF, Senior Vice President of Clinical Operations & Research, Senior Vice President of Research & Clinical Resources, and Vice President of R&D, as well as leadership roles at MacroPore Biosurgery and DePuy-ACE.
Paolo Amoruso
Chief Legal Officer and Corporate Secretary
Paolo Amoruso is Chief Legal Officer and Corporate Secretary for the Company. He has 25 years of experience serving public companies in various legal, financial, and executive roles. Paolo began his career with Shell Oil Company as a Tax Attorney, served as Assistant General Counsel to the International Division of Devon Energy Corporation, and as Vice President of Legal and Commercial Affairs and Corporate Secretary of Hyperdynamics Corporation. In 2016, he joined McGowen & Fowler PLLC, a boutique energy law firm specializing in corporate transactional matters, litigation and mergers and acquisitions for small- to medium-sized public companies. While with McGowen & Fowler, he was brought in by the Board of Attis Oil and Gas (a UK-AIM listed company) to serve as General Counsel and Executive Chairman of the Board, where he led the restructuring and the subsequent reverse merger with Helium One Global Ltd.
Paolo holds a Juris Doctorate, Master of Business Administration, and Bachelor of Science in Economics from the University of Houston and a Master in Tax Law from the NYU School of Law.